AUGUST 2022 - Expressive mixed media at Higham Hall
—
Higham Hall, Cumbria
A very popular art week for the Summer in this unspoilt part of the Lake District National Park painting with fellow artists, with an enriched learning eperience and having a great time too!
The landscape around Higham Hall at this time of the year is truly wonderful - nature in full glory. We will explore it to the full with both drawing and painting in the great outdoors (weather permitting) and in the studio too.
This is a fabulous opportunity to learn how to mix those all too familiar but difficult shades of greens that so many artists want to get to grips with and banish the bland, make the muddy greens a memory and you will as you brighten your approach and gain confidence with colour mixing in so many different ways...and more besides!
Complete with an on-site well equipped and modern studio, Higham Hall offers a perfect base for your enjoyable painting holidays, which explore both studio based painting workshops and fun and exhilarating en-plein air painting experiences (weather permitting).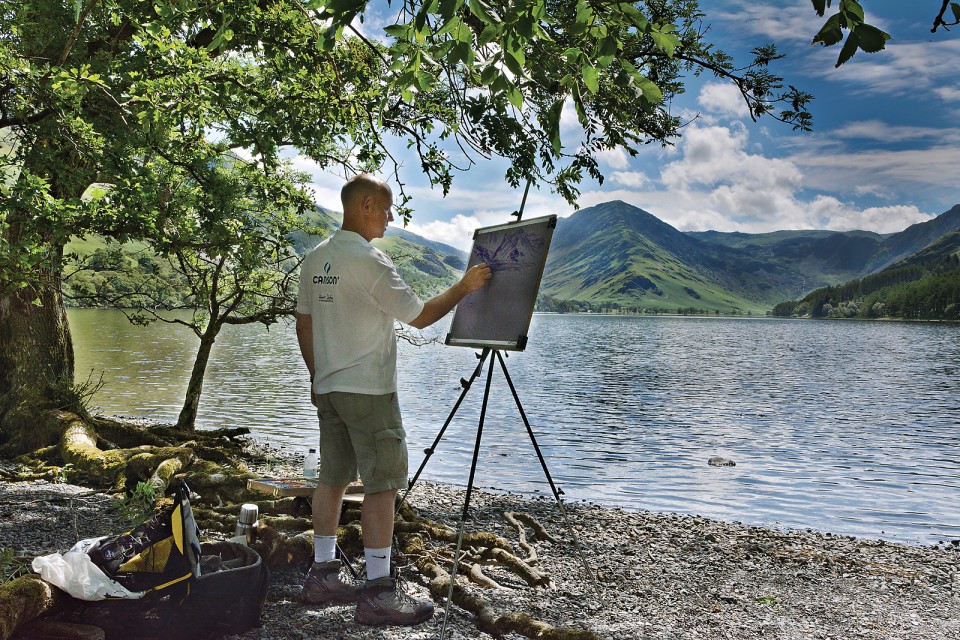 Complete with an on-site well equipped studio, Higham Hall offers the perfect get away from it all painting retreat in a stunning setting in the heart of the Lake District within its own natural garden landscape. There are fabulous painting subjects all around Higham Hall and you are really spoilt for choice. Longer Summer days mean more painting time outdoors and it's all there to be enjoyed at your leisure on this fabulous mixed media art course.
We will venture further afield too (taken by Higham Hall minibus) arriving at a great painting location in The Lake District to paint and draw directly from the landscape and enjoy the great outdoor experience and build your confidence with creative skills during the process with group and one to one tuition throughout the day.
The main emphasis of this art course is observe the subject but not be so literal. Expression and feeling for the subject is key and colour, composition and allowing your paintings and yourself to breathe and think more when painting is the ethos behind the course.
Paintings created are richly layered and both drawn and painted at the same time utilising colour, texture and tone in really engaging and exciting ways. We will explore a variety of painting paper surfaces and those surfaces will be integral to the way you work.
A superb art course ideally suited to artists with a decent knowledge of drawing, knowledge of colour mixing and who want to step up to the next level, loosen up and become far more expressive in approach to their landscape and painting subjects.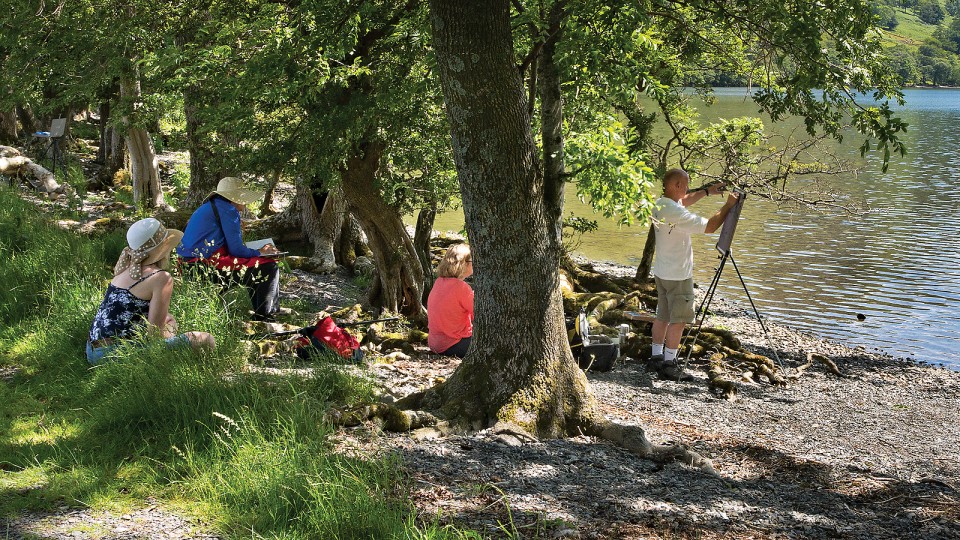 For further information and to book please contact the administration team on
Tel: 017687 76276
admin@highamhall.com
Office hours 09:00 to 17:00
Higham Hall, Bassenthwaite Lake, Cockermouth, Cumbria, CA13 9SH
www.highamhall.com
Costs
Residential : £544.00
Non residential : £387.00