OCTOBER 2021 - Expressive acrylic mixed media at Higham Hall
—
Higham Hall, Cumbria
Sorry, now fully booked!
If you want to explore contemporary acrylic techniques using lots of different acrylic media, this is the course for you! We will venturing outdoors (weather permitting) on occassion to gain inspiration from the immediate surroundings of Higham Hall so you will be amongst the Lakeland landscape, but the course is focused on a studio response to all sorts of sourse material (sketches, photographs, drawings and so on) with a semi abstract and exploritory direction. The painting results are inspiring, the techniques exciting and the total creative experience is perfect for your own personal creative development.
The stunning location at Higham Hall offers a unique 'country retreat' atmosphere. Just a stone's throw from the historic market town of Cockermouth and very close to Bassenthwaite Lake, Higham Hall is well placed to explore the dramatic landscape in the Western Lakes.
Complete with an on-site well equipped and modern studio, Higham Hall offers a perfect base for your enjoyable painting holidays, which explore both studio based painting workshops and somw rewarding en-plein air painting experiences.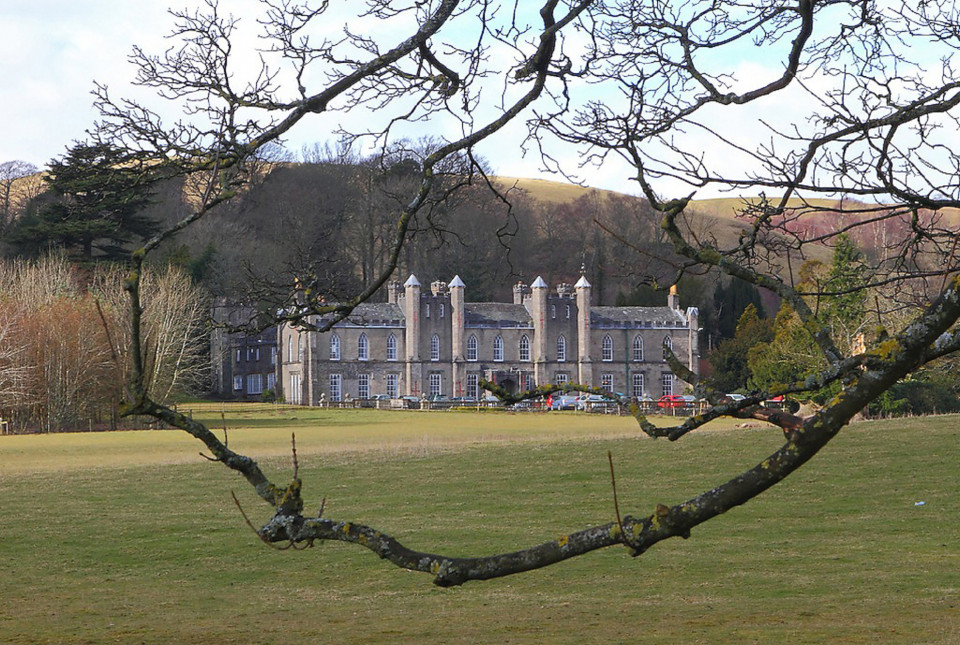 Introduction
With beautiful Lakeland scenery surrounding Higham Hall there is much to inspire the artist, particularly with all the superb glorious changing season colours in this beautiful unspoilt part of the Northern lakes surrounding Higham Hall.
Venturing outdoors (weather permitting) to be amongst the Lakeland landscape, we will paint and sketch the stunning lakeside views and mountains from iconic and dramatic views from Higham Hall itself with woodland, rolling fields, ancient trees across to Skiddaw mountain itself as part of the course.
The relaxed and friendly (yet structured) contemporary acrylic painting holiday at Higham Hall will teach you lots of new and exciting techniques with acylic paint, auxiliaries such as texture gells and mediums, palette knive techniques and so on throughout this painting art holiday. You will see the landscape in a new light, and your art direction too. A greater depth and meaning in your work will be learnt and a fuller appreciation and understanding of your acrylic art materials aimed at expressing your ideas will be gained also on this course.
The media planned to be used on this course is 'everything acrylic' including the tools to paint with - knives, rollers, brushes and so on. With group demonstrations, one to one mentoring throughout the week and so on, everyone will have, at the end of the week, have learned LOTS!
Sorry, but this art holiday is not suitable for beginners as the art techniques taught ARE too advanced. The course is aimed at artists at an intermediate level and above who want to loosen up their style, become more contemporary with acrylic media combinations.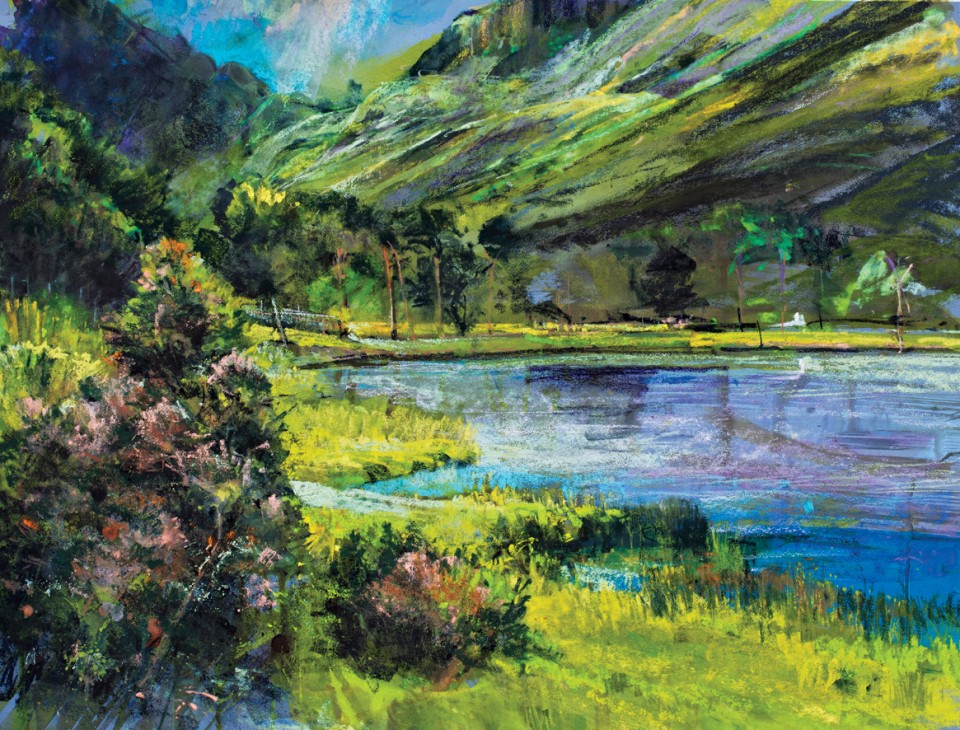 Overview
A relaxed and friendly atmosphere encouraging a great learning experience
Group and one to one teaching sessions throughout the week
Suitable for artists with intermediate + painting experiences
Full board art holiday staying in top class accommodation in an inspirational setting with great food!
Some studio evening demonstrations between sociable and friendly evening get togethers
Fully equipped and modern studio for indoor painting experiences - metal easels, drawing boards and lightweight stools for outdoor use
Great local subjects to paint with like minded artists
Further information
Suitable for artists with some experience or those who wish to develop bold big brush techniques to give their work impact, this contemporary acrylic mixed media art holiday will help you develop your painting style in new and exciting ways using many different inspirational subjects and media in a fun packed week at Higham Hall.
With places limited to 13 students only early booking is highly recommended to avoid disappointment.
For further information and to book please contact the administration team on
Tel: 017687 76276
admin@highamhall.com
Office hours 09:00 to 17:00
Costs
Full board to include accommodation : £544.00
Non-residential : £380.00