25 November '23. Autumn Woodland Sunlight with Derwent Inktense - Hovingham Village Hall, North Yorkshire
—
Hovingham Village Hall
Just 6 places left!
About the workshop
What a fabulous month November is! Autumn colours will still be with us and most certainly will be used in this exciting Derwent Inktense workshop to create a fabulous Autumn woodland painting as we 'go for glow!'
Derwent Inktense in both block and pencil format is the perfect colourful media to creatively express layered expressive colour and detail at the same time. With 24 colours provided to each student to intermix, glaze, layer, work as a pastel and so much more, in this inspiring workshop I'll show you all how absolutely effective and exciting Derwent Inktense media is to use in LOTS of creative ways.
With regular demonstrations, group and one to one tuition throughout the day you will learn so much! I will show you how to work quickly creating several paintings at the same time using creative instinct, create layering, clean and contrasting colour mixing...and so much more!
Suitable for artists with some previous painting and drawing experience (sorry, not pure beginner), who want to to loosen up and become more expressive with their approach.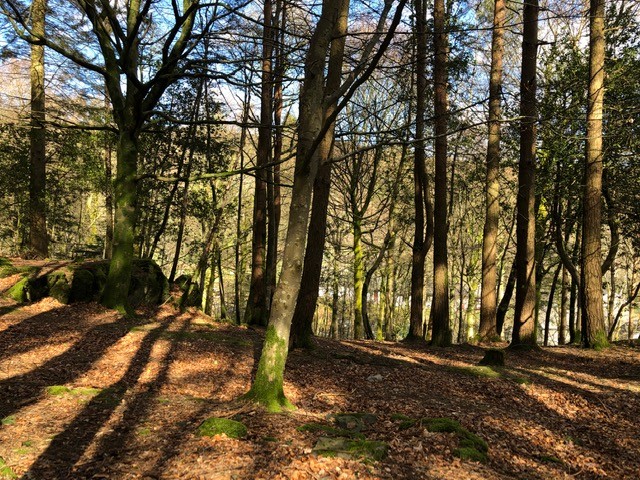 Overview
As a Derwent Associate Artist I have lots of experience with Derwent Inktense (and other media too), having organised and run lots of successful workshops encouraging participants the confidence to further develop their own styles in lots of exciting new directions with these subjects, and others too.
Using good quality photographs as painting reference to work from (provided or...bring your own if you wish), these become our starting blocks to express ideas about the moorland rather than create a detailed and literal copy of it. Loose, energetic and expressive mark making is the order of the day and we go with the flow using the versatility and quality of expressive colourful marks that are achievable with the media itself to lead the way.
A very popular workshop as you can imagine, especially as Derwent Inktense materials (well over £120 as both pencil and block sets) for each student to use are included in the price in this exhilarating workshop.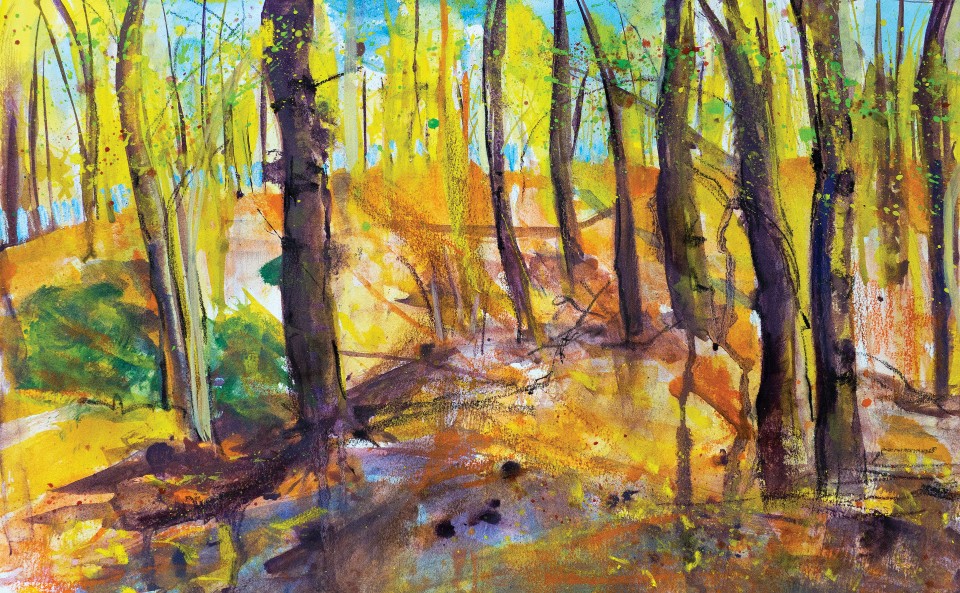 Hovingham Village Hall
Hovingham Village Hall is a clean, bright, well lit and well appointed, warm and spacious village hall and is ideal for our workshop. There is a large kitchen with all the facilities, toilets etc, modern folding tables etc and comfortable chairs for use during the workshop - plenty of room to spread out and thoroughly enjoy your day in comfortable surroundings. Everything you need is here.

There is ample parking space at the village hall and with plenty of on street parking close to the village hall also (which is free) providing plenty of space for everyone to be near the hall.

Lunch
Lunch is not included in this workshop so please bring your own packed lunch if you wish. However, there are several great food venues in the village if you don't want to bring your own. The local Hovingham Bakery, which is a short walk away from the hall, has a wide range of good sandwiches and cakes to choose from. There is a popular tea shop opposite the village hall or the Worsley Arms in the village if you want to have a sit down meal or light lunch - but, please be mindful of the time!
Plenty of choices!
What is provided
Full set of 24 Derwent inktense blocks and pencils for each student to use during the course of the workshop only.
A choice of top quality A4 photographic references to work from and use during the course of the workshop only.
Tea, coffee and buscuits (included) provided throughout the workshop.

What you need to bring to the workshop
Your own watercolour paper brands - highly recommended 'not' surfaces 300lb (140lb) recommended 15 x 22 inches
Permanent White Gouache. Essential!
A variety of different watercolour brushes.
Essential: large brushes such as sizes 24, 30 round and 1 and 2 inch 'flats', Swordliner (large) and above in size Large Chinese soft hair brushes if you have them are highly recommended to bring also.
An old hog brush or tooth brush for textured paint effects,
Water Spray atomiser,
Old jam jars or similar (for clean water mixing),
Shallow containers for mixes of colour (bring plenty)
Kitchen roll,
A drawing board (to fit 15 x 21 inches watercolour paper) highly recommended,
Masking tape,
Bulldog clips,
Graphite stick - 4B,
An eraser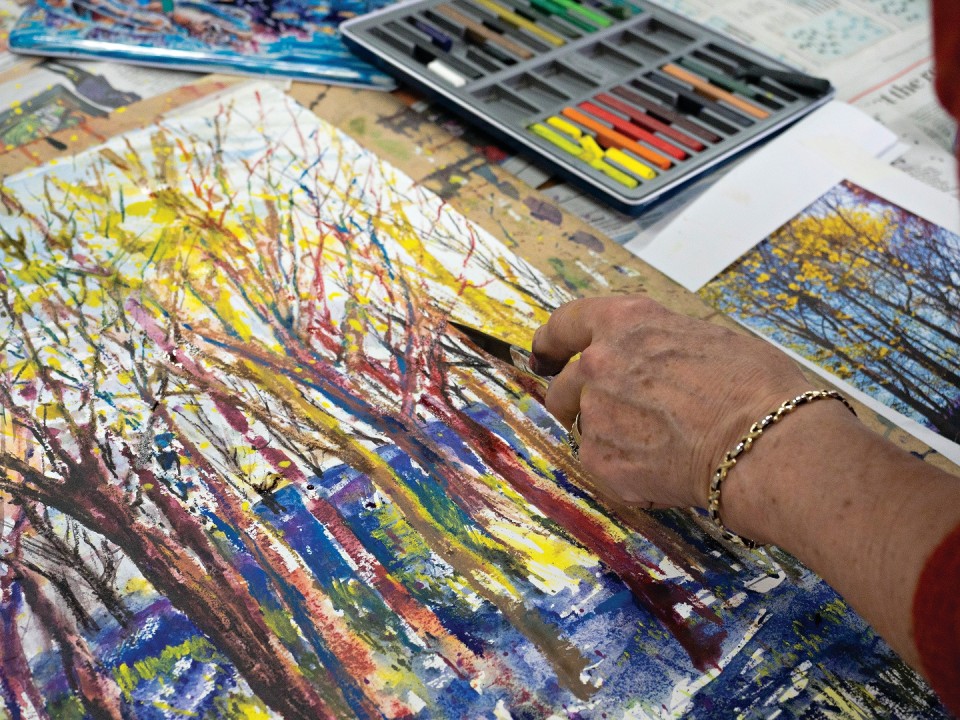 Please note
The workshop starts promptly at 10am and finishes at approximately 4.30pm (lunch break 12.30 - 1.30pm)
Please arriveat at least 30 minutes before the workshop to set up your things to ensure a prompt start.
Thank you.
To book your workshop please follow the link provided. Payment is via Paypal
If you'd like to book for your workshop with another payment method, please do get in touch with me

Terms and conditions of booking
Once booked and in the event of cancellation 50% refund will be given only.
Cancellation 1 week or less prior to the workshop 0% refund will be given.
However transfering onto another workshop at Hovingham Hall for Autumn '22 is possible.
Thank you

Further information
For further information about the village hall visit https://hovingham.org.uk/community_villagehall.php
For any enquires about any aspect of the workshop please do get in touch by email or phone
rdcreativeartist@gmail.com
mobile 07522238822

Thank you and look forward to teaching you soon.
Costs
Full day workshop per person (to include a box of 24 Derwent Inktense blocks and pencils for use during the workshop only) : £60.00