17 JUNE 2022 - NUNNINGTON HALL (National Trust) Expressive Drawing and Painting Workshop
—
Nunnington Hall, (National Trust), Nunnington, North Yorkshire
Friday 17 June 2022
11am - 4pm
Expressive painting and drawing workshop at National Trust Nunnington Hall
I am thrilled and honoured to be able to offer you three great creative drawing and painting workshops for Summer 2022 at National Trust Nunnington Hall, Nunnington, North Yorkshire which are sure to inspire!
Nunnington Hall is a real gem - the historic hall in the heart of Ryedale not too far from Helmsley is really awe inspiring. The River Rye flows gently past the hall and the extensive gardens filled with orchards, wild meadow grasses and beautifully planted borders are truly inspirational. With such exceptional gardens and with the historic hall as our backdrop, there are painting and drawing subjects everywhere.
This enjoyable and rewarding workshop is suitable for all abilities and has been created to provide a solid working practice that will help you to develop with confidence with your chosen media in new and exciting ways.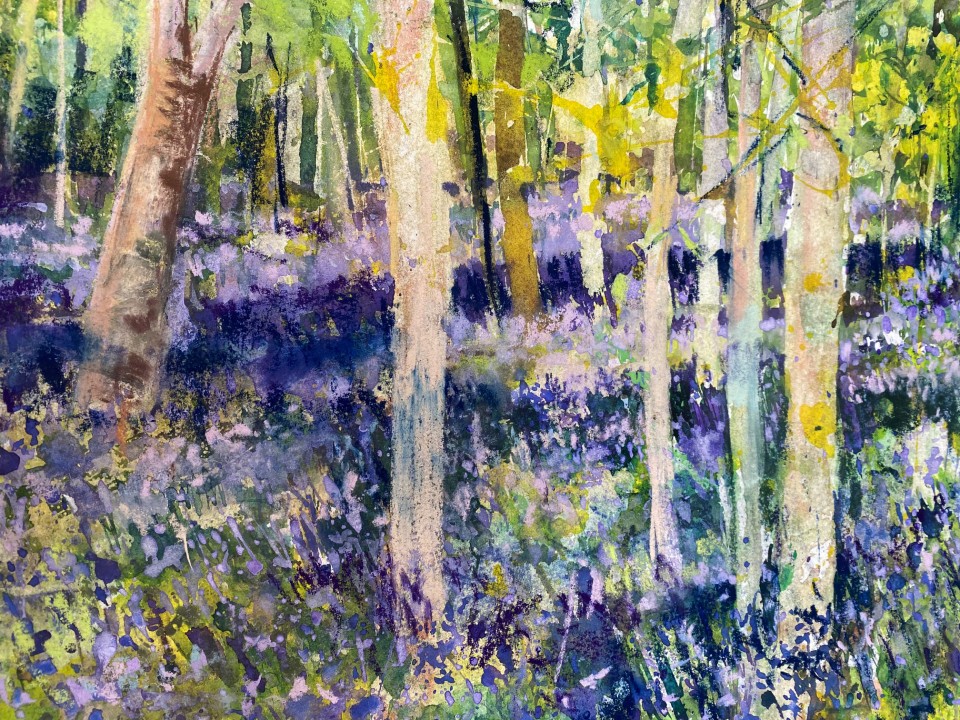 With easy to follow and informative demonstrations, one to one and group tuition throughout the day, no student will be left behind of out of their depth.
Participants often surprise themselves by finishing with paintings that demonstrates an imaginative and stimulating visual interpretation of scene rather than a technical detailed 'every leaf and blade of grass' copy of it as I guide you how to look and interpret what you see and create paintings you will be really proud of.
This relaxing, inspirational and exciting workshop will be the perfect opportunity for you to be absorbed by and within nature in the company of like minded artists.
You can bring with you any painting or drawing media you wish to further your skills with. Alternatively you may decide to try something new - there is no dictate, just pure enjoyment and creative, mindful stimulation instead!
On this, our first of three Summer workshops at Nunnington Hall I shall be demonstrating with watercolour and pastel. There will be two easy to follow sessions - one in the morning and another in the afternoon, each lasting approximately for about 30 minutes. For the rest of your day I shall be giving you all individual and group tuition assisting you each step of the way with expert guidance for your own particular creative needs.
These are very popular workshops as you can imagine so early booking is HIGHLY RECOMMENDED (especially as entrance fee is included within the price).
Places are limited to just 10 students only to ensure plenty of tuition for each participant so don't miss out!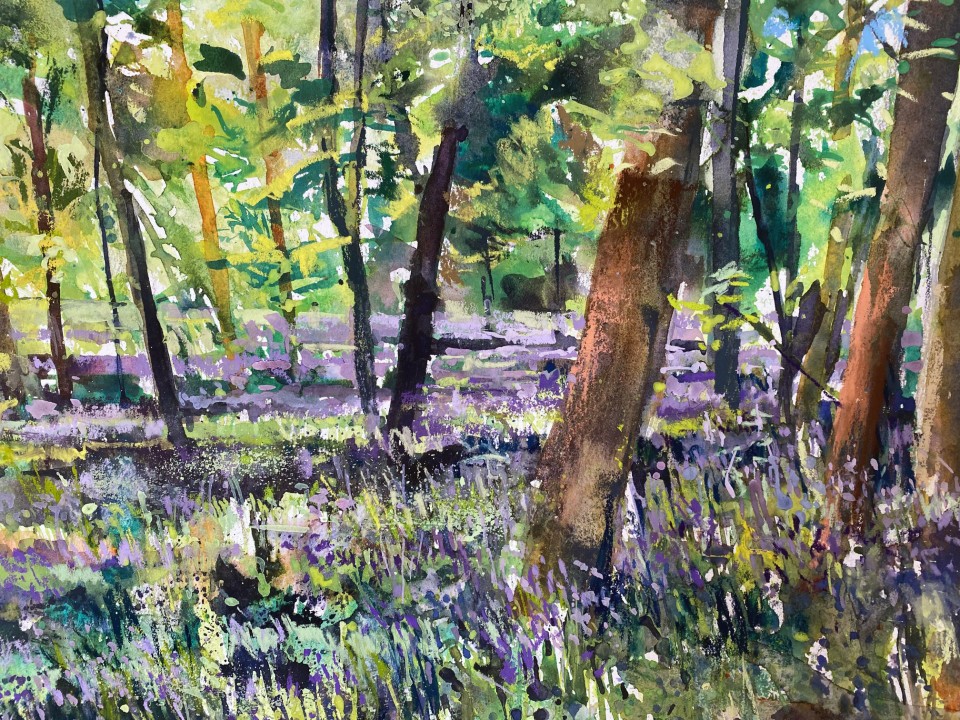 Nunnington Hall
Nunnington Hall is a historic country house situated in a beautiful rural setting within the village boundary of Nunnington village itself in the heart of Ryedale, North Yorkshire. The River Rye, which gives its name to the local area, flows alongside the house. The sheltered walled garden, with spring-flowering organic meadow, orchards and flamboyant peacocks, complements this beautiful Yorkshire house. It is most certainly an inspirational setting!
Parking
There is ample parking space at Nunnington Hall and there is plenty of space for everyone to include visitors alike. There is no car parking fee when visiting Nunnington Hall. Car park opens at 10.30am
Rendezvous
After parking your car cross the footbridge and we will meet together on the other side in front of the entrance into Nunnington Hall. We will set off around the garden at 11am
Lunch
Lunch is not included in this workshop so please bring your own packed lunch if you wish. However, there is a small cafe at Nunnington Hall which serves a wide variety of sandwiches, some hot food and drinks with comfortable outdoor and indoor seating areas to choose from.
What to bring to paint and draw with
In terms of media, you can bring with you what you would like to paint or draw with. There is no dictate - just bring what you would like to gain more experience with. An outdoor easel and drawing board is highly recommended for painting or if you'd simply like to sketch, bring a sketch pad. There are several seating areas around the garden to choose from if you want to sit.
Getting to painting locations
There will be a little bit of walking involved around the gardens looking at things and choosing your painting location so, don't bring the kitchen sink! Plan ahead and select items you feel comfortable about carrying and want to work with. A backpack is a good option. It's easy to carry and to have everything is in one place.
Paths are easy and for the most part very even around the hall.
Advice about painting equipment
My easel fits under my arm and so does my drawing board with watercolour paper fixed to the board with bulldog clips to keep the paper securely fastened as I work. When finished and to protect my artwork I simply turn it over to the board, re clip it and cover with a large plastic bag or sheet to protect from light rain too'.
What happens if it rains?
The aim of each workshop is to work outdoors giving you a first hand painting experience immersed in nature. However, in case of heavy rain we can all move indooors to a room set aside for us and paint there.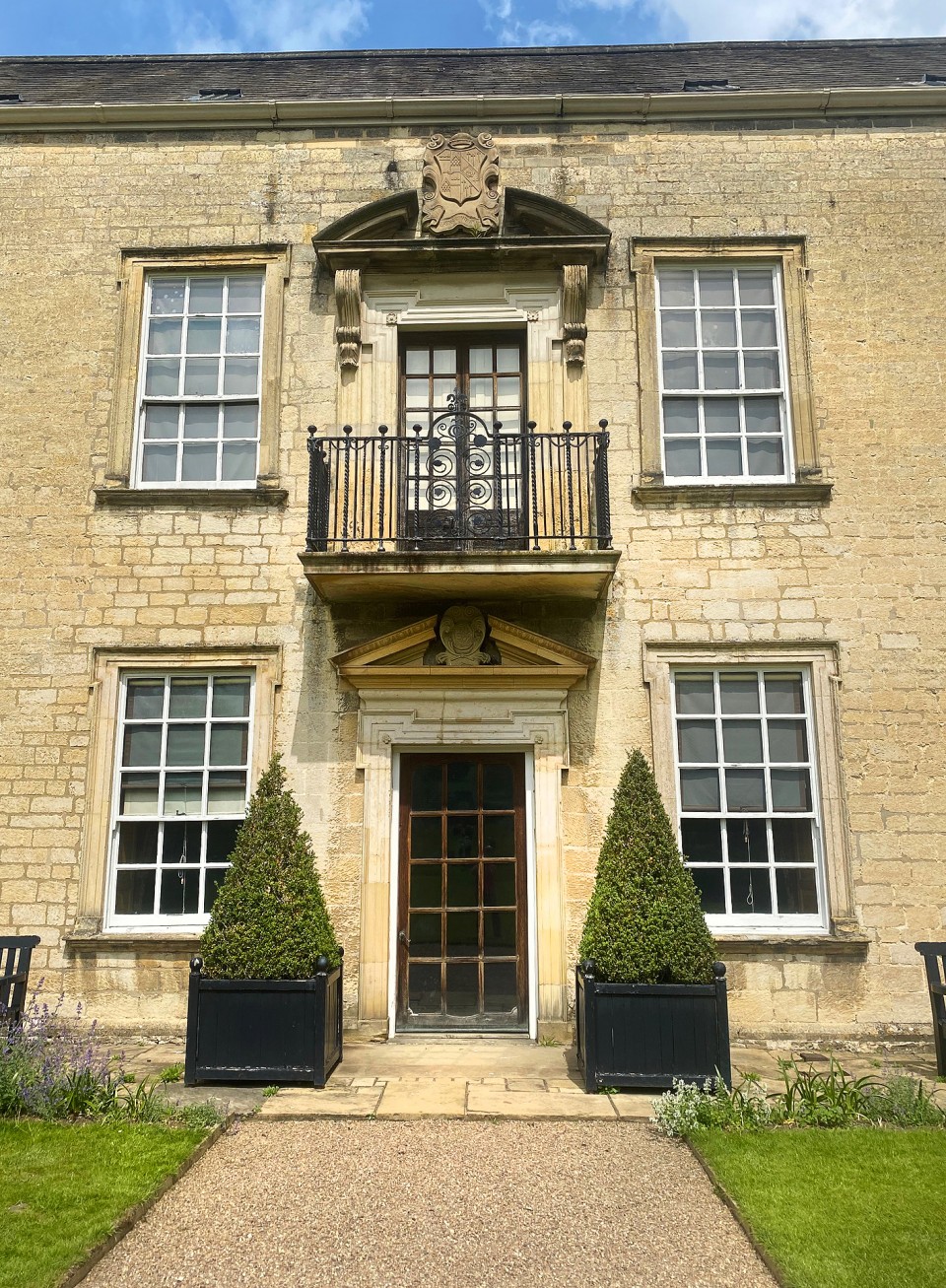 Duration of the workshop
Your workshop will start at 11am and finish at 4pm. Rendezvous together over the footbridge by the carpark on the gravel area next to the entrance into Nunnington Hall at 10.45am for meet and greet before walking to locations through the beautiful gardens and orchards.
Please note
The workshop starts promptly at 11am and finishes at approximately 4pm (lunch break 12.30 - 1.30pm)
Please arrive at least 30 minutes before the workshop to set up your things to ensure a prompt start.
Thank you.
Cost of your workshop
Your full day workshop (to include £8 entrance fee) to Nunnington Hall is £50 per person.
To book your workshop please follow the link provided. Payment is via Paypal
If you wish to book your workshop with another payment, please do get in touch with me.
Terms and conditions of booking
Once booked and in the event of cancellation 50% refund will be given only.
Cancellation 1 week or less prior to the workshop 0% refund will be given.
However transferring onto another of my workshops at Nunnington Hall for '22 is possible (if not fully booked at the time of your cancellation).
Thank you
Further information
For further information about National Trust Nunnington Hall visit https://www.nationaltrust.org.uk/nunnington-hall
Nunnington Hall 01439 748283
nunningtonhall@nationaltrust.org.uk
For any enquires about any aspect of the workshop please do get in touch with me by email or phone
rdcreativeartist@gmail.com
Mobile 07522238822
Thank you and look forward to teaching you all some great art techniques in a really spectacular and unique location at National Trust Nunnington Hall!
Costs
Full day workshop (to include entrance fee of £8) : £50.00